Move with Robyn.
Move better to feel better!
Get a feel for my style through downloading my free guide to
Hi! I'm Robyn. A movement educator, yogi + dance artist.
I use movement to cultivate Joy and empower wellness.
Read my story
"Robyn created a space for everyone to feel safe in their body. Her own expressiveness allowed for the whole group of women to feel fully expressed as well. She was able to read the groups energy and curate a personalized movement journey that was unique and deeply healing. Robyn's sense of professionalism and authentic expression is truly one of a kind. Will be dancing with her again!"
- Shauna, Organizer of Wild Women's Retreat, participant in group movemeent session
"I am feeling a lot more outright joy, confidence, and hope for the future than I have in a long time. Physically, my strength, flexibility, and stamina has improved much more in 3 months than I thought possible! I enjoy the exertion and accomplishment of the steel mace training sessions and I can now go for jogs with my friends and not need to slow down to catch my breath. I can look in the mirror and see my body getting stronger and more poised. This program has increased my confidence and joy for life and would recommend to anyone looking for those things!" - Chris Shaeffer
Grab my ONLINE 3 month functional fitness program.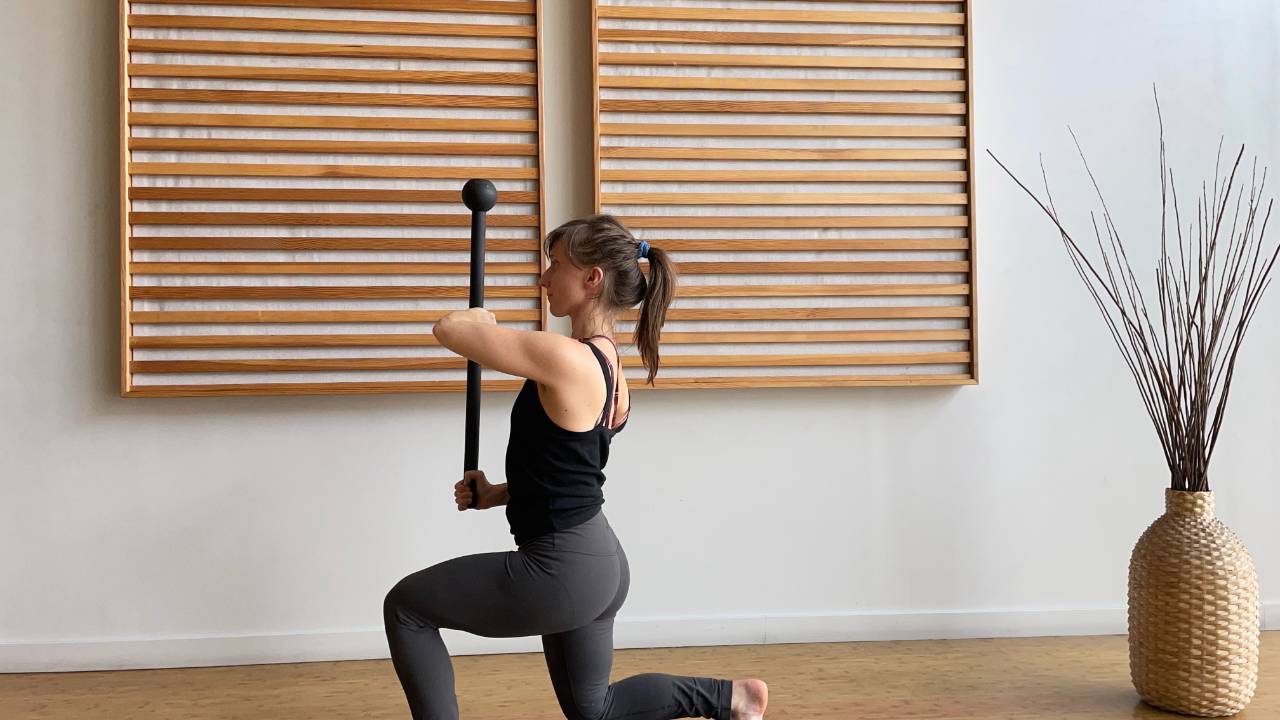 Empowered Wellness

Comprehensive movement training geared towards improving posture, back pain and developing discipline that empowers you to take your health and wellness into your own hands!
Read more about the program
Stay Connected

Get resources, motivation, and guided activities delivered to your inbox: